When we think of flies, mosquitoes, or other insects, we often associate them with their harmful effects on human health. However, there is one type of insect that brings numerous positive benefits to animals, plants, and the environment in general: the Black Soldier Fly (Hermetia illucens).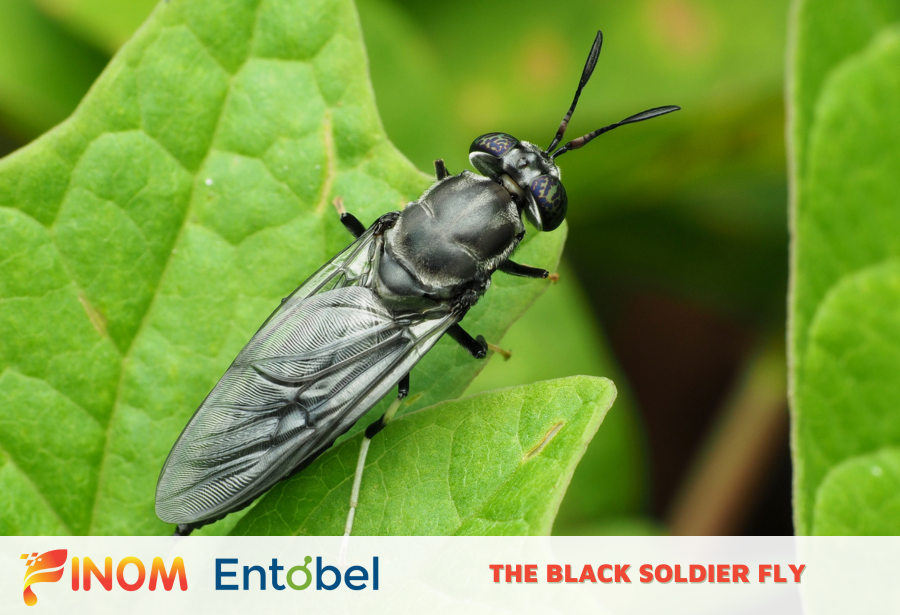 Nutritional Value of the Black Soldier Fly
Unlike harmful flies, the nutritional composition of Black Soldier Fly larvae before the pupation stage is highly valuable. They contain approximately 43-51% protein, 15-18% fat, 2.8%-6.2% calcium, and 1-1.2% phosphorus. These nutrient levels make them ideal for animal feed, particularly for poultry and cattle. Furthermore, the larvae can be processed, dried, and mixed with other nutrients from Black Soldier Flies, effectively replacing fishmeal in the production of animal feed and aquatic products.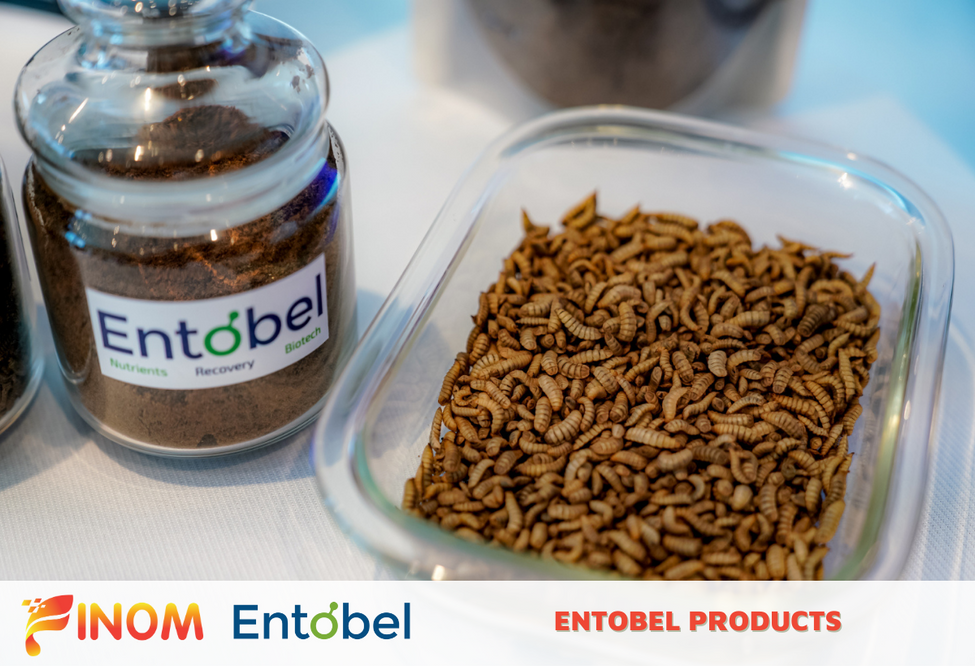 The life cycle of the Black Soldier Fly spans approximately 45 days, during which a single fly can lay between 500 and 800 eggs. Consequently, establishing a Black Soldier Fly farming model presents significant potential in the field of agriculture. These flies thrive under the shade of trees in their natural habitat and are well-suited to the climatic conditions of our country.
About Entobel
With over 10 years of hands-on experience, Entobel is at the forefront of Black Soldier Fly production and processing. This insect is renowned for its biotransformation capabilities, offering significant potential as a source of nutrition for animal feed and promoting health in aquaculture and animal food industries.
Entobel was founded in 2013 with the mission to fill a crucial gap in the global food chain by harnessing the power of insects to convert low-value by-products into useful products. The two founders of Entobel, Gaëtan Crielaard and Alex de Caters, recognized Vietnam as a key market to establish this innovative business model.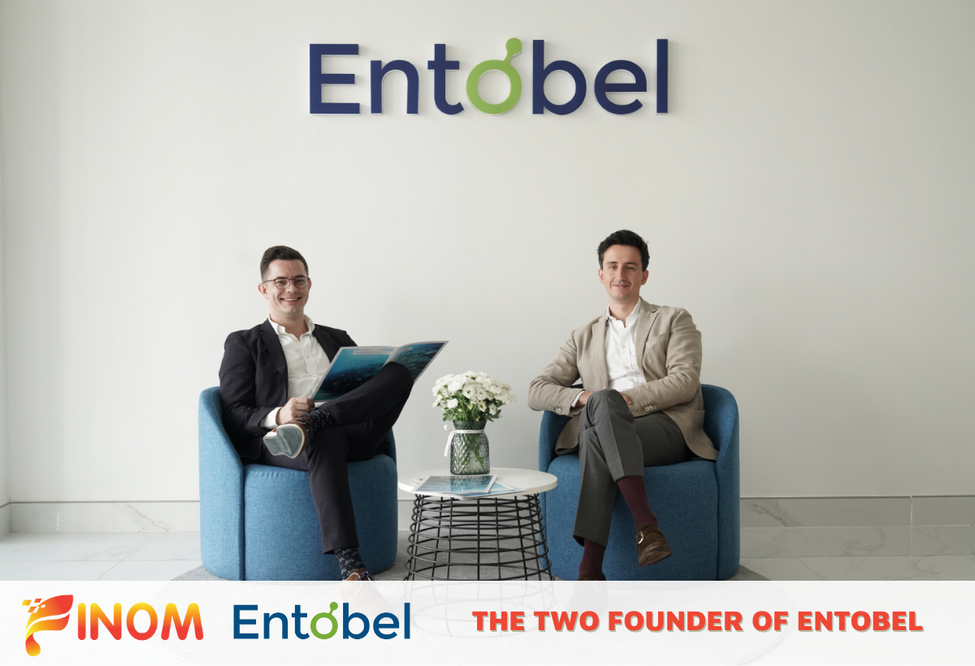 Finom collaborates with Entobel
Finom is delighted to partner with Entobel in the construction project of the Entobel Factory in Ba Ria, Vung Tau.
In 2019, Entobel established its first production and processing factory in Dong Nai province, with an annual capacity of 1,000MT of insect feed powder (H-Meal). After three years of successful development, Entobel is now expanding its operations with a larger facility in Vung Tau. This new factory will be the largest insect plant in Asia and one of the top three worldwide. It covers a total area of 4.5 hectares, features more than 50 levels of vertical rearing, and employs a highly automated and sensor-controlled process. The estimated production capacity is 10,000MT of H-Meal per year.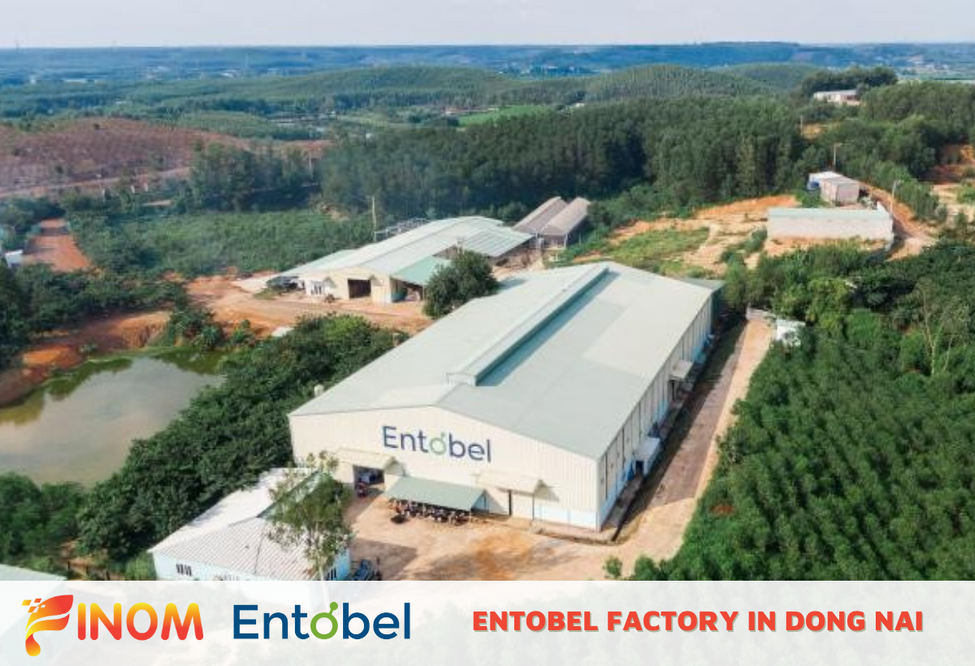 In this project, Finom is responsible for designing and constructing a comprehensive package that includes greenhouses for raising Black Soldier Flies, misting irrigation solutions, horizontal air flow systems (HAF), and other components. The entire process is fully automated, utilizing the MultiGrow controller.
Construction timeline: January to April, 2023
Area: 6700 m2
Proposed solution: full package of greenhouse solution equiped with the fogging system, automatic controlling system with Multigrow which tracks the environment and weather data from the sensors and automatically manage all greenhouse electrical devices and fogging system to reach the target environment factors
By engaging in this project, Finom firmly believes in its commitment to contributing to Vietnam's agriculture industry and making a positive impact on the global scale.